West Coast Premiere of RETURN TO RETURN TO NUKE 'EM HIGH AKA VOL.2!
Posted on February 9th, 2018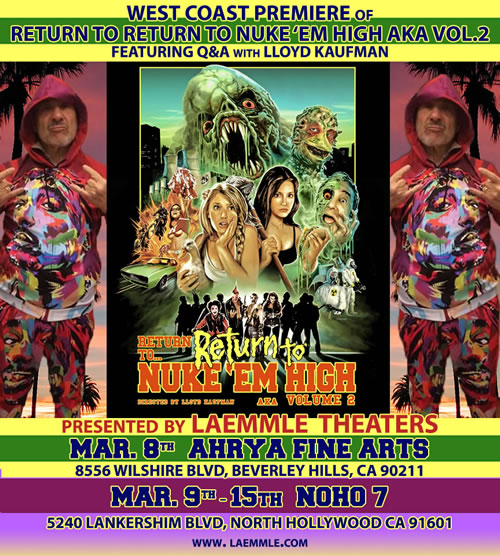 ---
Offical 18th Annual TromaDance Poster!
Posted on August 8th, 2017
---
Come To The 18th Annual TromaDance Film Festival!
Posted on July 22nd, 2017
---
TROMADANCE 2017! AUGUST 11th-12th at the Peoples Improv Theater!
Posted on June 30th, 2017
Troma Entertainment Announces The 18th Annual All Free Tromadance Film Festival at the landmark Peoples Improv Theater New York, NY, August 11th - 12th!
Full schedule to be announced after the July 4th holiday!

---
SUBMISSIONS OPEN FOR TROMADANCE 2017!
Posted on November 29th, 2016
Free submission is now open for The 18th Annual Tromadance Film Festival! Download submission form here. Entry deadline is April 30th, 2017. We look forward to viewing your art! Here are some highlights from last year's festival...
---
OFFICIAL TROMADANCE POSTER, PROGRAM, AND AFTER-PARTY INFO!
Posted on July 20th, 2016
---